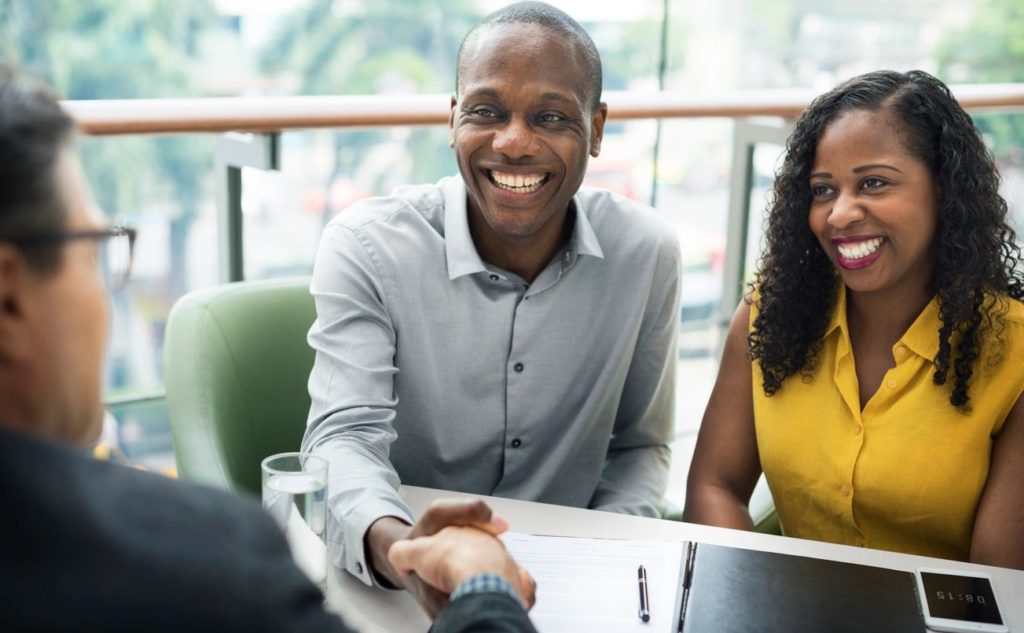 Buying a house is a milestone that many want to reach. Having a place to call our own and transform into a home where you can start a new chapter of your life seems like a great idea. Making that dream into a reality takes saving, planning, and researching, which often leaves people feeling overwhelmed and potentially discouraged. Knowing where to start isn't always crystal clear, and in today's competitive market, having tools to know where to start and how to stand out will help you navigate the world of buying a home for the first time.
Start Saving Now
Saving for a purchase as big as a house takes time, effort, and strategy. It is never too early to start saving for the home buying process. Consider opening a separate savings account to keep your spending money away from your future house money. It may even be beneficial to look at different savings accounts at other financial institutions to see who will give you the better interest rate while your money sits in savings. If your house buying plans are years in the future, consider putting your funds in a certificate of deposit (CD) where you can earn the most interest during that period. While standard savings accounts have an interest rate, it is smaller than the interest rate of a CD. Locking your funds into a certificate for a year or two may be a good choice if you have a good chunk of money ready to accrue interest. With the time and balance constraints CDs have, some may find a standard savings account more beneficial. While the act of saving, in general, is an incredibly important component of the home buying journey, it is also important to know all of the things you need to save up for.
Down Payment: The majority of the money you save will be for the down payment you make on a home. The more you save up, the better your chances are at securing a loan from a lender or negotiating with a seller. The larger your down payment, the less your loan amount will be, which means you can pay off your mortgage faster.
Closing Costs: The closing costs are fees collected at the end of the buying process. The day you sign the paperwork to buy the house, you will bring funds for the down payment and funds for the closing costs, which include fees from many things done during the loan process.
Here are a few examples of what your closing costs could include: an appraisal of the property, attorney fees for the documentation of the closing, the first year of homeowners insurance, escrow fees for the first two months
Your closing costs can include many things, some may be small, but they can add up quickly. Keeping track of what your closing costs include will help you prepare for how much money you will need to save. Communicating with your lender during each step of the process will prepare you for the closing date.
Understand the Market You Are in
The state of the housing market can turn on a dime. One day it is a buyer's market and the next, a seller's market. What that means and how it can impact your journey is important to understand before you start your home buying process.
Buyer's Market
A buyers market is when there are more houses for sale than people looking to buy. The market consists of homes looking to sell. Often they are on the market for quite some time, which allows the buyer to have the upper hand. There may be price reductions on properties to incentivize a sale, which could bode well for your budget. You can also negotiate with the seller on things like keeping appliances in the home or having the home warranty included in the purchase.
Seller's Market
This is when more people are looking to buy than there are houses for sale. This gives the sellers an upper hand in that they can have multiple bids on their property, thus driving up the final sale price. If this is the market you are trying to buy in, you may find yourself in a bidding war between yourself and other potential buyers. You want to find ways to stand out that do not take you outside of your budget. This could include a letter to the sellers describing yourself and your situation and why you want to buy their home, which could have them sympathizing with you and find you more deserving of the property. You may also consider offering things like a flexible closing date or a larger amount of cash as a down payment to make you more appealing to the seller.

The market you are buying in will determine how aggressive you need to be as a buyer. If bidding wars are part of your journey, you will have to be prepared to act fast and either increase bids or fold quickly. In either market, you should prepare to say goodbye to a property promptly, as situations can change an offer instantaneously. Things like problems with the inspection or appraisal or even problems with the seller's housing situation can have them reject the sale. Remembering that nothing is set in stone until you close will help prepare you for surprises that come your way.
Consider the Pros and Cons of Your Housing Options
When you start looking for a house for sale, you and your realtor will decide what type of property you are hoping to find. There are benefits and disadvantages to each type of property available on the market.
Turnkey Home
These homes are often state-of-the-art with appliances and finishings that are on-trend at the moment. A turnkey property could be a great choice if you aren't looking to do any work to the home after moving in. The downside to buying a turnkey home is that it can be expensive and close to the top of your budget. Depending on the type of market you are in, you could find yourself in a bidding war and potentially lose.
Foreclosed Home
Buying a house in foreclosure can have many benefits. These homes are cheap, often sold at auction, and can need quite a bit of repair. Because they sell at such a low price, you can have an easier time financing the renovations you need to do without going over budget. This will also allow you to create your dream home from scratch. The downside to buying a foreclosed home is that there could be hidden liens on the property that you don't know about, so it is important to do your research before considering buying one of these homes.
Townhouse
A townhouse is a multi-story house that has a communal wall with the homes next to it. Usually found in urban areas, they have very little yard space and can be the perfect home for someone who craves city living. Townhouses generally have a Home Owners Association (HOA) they must be a member of, which some may view as a pro or a con. The pro is that in paying the HOA fees, they cover things like maintenance of the grounds, which many traditional homeowners would have to do on their own. While townhomes can be more affordable than a traditional home, some may find paying the membership fees for the HOA can take them outside of their budget.
Consider the type of house you want and how that will impact the cost. Buying a home that needs a lot of work to bring it back to good shape can seem like an exciting project to undertake, but make sure you can handle both the financial pressures and the time constraints. If you want to renovate the house from the ground up, chances are you aren't going to be able to live there while renovations are happening.
Buying a home is an exciting experience. While it may be stressful and overwhelming to think of where to start, sitting down and organizing your to-do list will help you visualize the process. Crossing things off your list one step at a time will help you feel like you are making progress. Always make sure a title search is on that list of things to do before purchasing a home to make sure you are in the clear and the property can really be yours at closing. Once you have those keys in your hand and you step through your front door, you will feel your new chapter starting in a home you call your own.