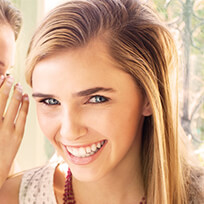 One of the steps in buying a home is to have the title of the property searched and completed by closing. This is done to protect you, the buyer, and ensure that the title is clear. Once the home is under contract, buying title insurance is one of the first things you will do.
Owner's Title Insurance provides protection to the homeowner if down the road someone were to say they have a claim against the home from before the owner bought it. This policy will provide coverage equal to the amount you are paying for the home. The title company will provide legal assistance and pay any valid claims. The policy will be good as long as you are in the home.
Lender's Title Insurance is required by your lender to protect their lien against anything missed during the title search or any legal claims against the owner's property. They will usually require insurance in the amount that fully covers their loan size.
The title company will look for claims to the home's title that could ever affect your purchase. This includes public records that span many years. There are many issues that could come up, but the most common are:

Seller failed to pay state or local taxes

Contractor was not paid for work completed

Omissions or mistakes in deeds

Undisclosed heirs or conflicting wills
The Bottom Line: Buying a home is a complex transaction. Nobody wants the past to come back and be a nightmare to the buyer of a home. Title First Agency experts oversee and perform thousands of closings each year and ensure that all of the details of the title transfer and closing are in proper order. We work with Realtors from the signing of the contract until it's clear to close, ensuring everything is running smoothly and can close on time.