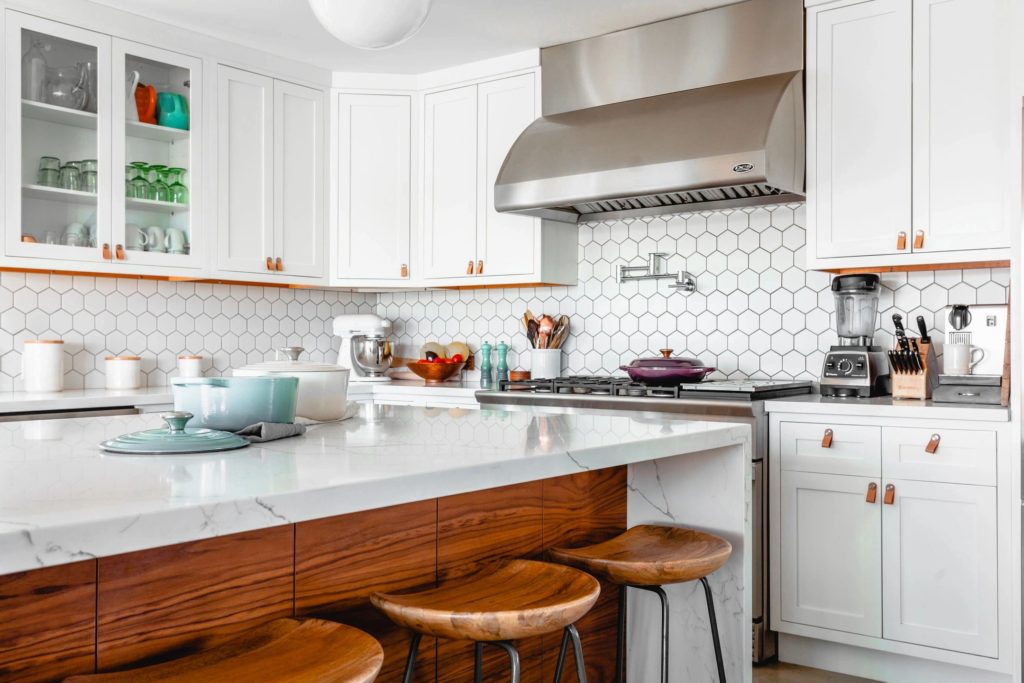 Thinking about selling your home? Consider investing in upgrading your kitchen. There can be big payoffs. A newly renovated kitchen can help you sell your home for more money and sell your home faster. If it doesn't help accomplish these two goals, it may not be the best use of your time and money.  In general, you shouldn't spend more than 5 to 10 percent of the value of your home on the renovations. Spend too much and you won't get a return on the money you've invested.
There are a number of relatively low-cost but high-impact updates you can do to get your kitchen to look its best.
Replace old, outdated kitchen appliances. Go for modern energy-saving appliances, as buyers will appreciate the prospect of having a lower electricity bill. Also, maintain a consistent look among all of the new appliances you purchase, as this will give your kitchen a sense of style and cohesiveness.
Reface kitchen cabinets. This is a much cheaper option than replacing cabinetry, but it does the trick and gives your kitchen a fresh new look.
Replace old cabinet hardware. You would be surprised how far this small measure can go in improving the overall look of your kitchen
Replace an old sink and faucet. Buyers love the sparkling look of a brand new sink.
There are mistakes that shouldn't be made when renovating your kitchen to sell.
Putting new floors right on top of the old floors. Remove the original floors and replace them.
Most of us know what older cabinets look like. If your kitchen has them, you don't have to replace them but don't spend money on beautiful countertops and not update the cabinets. Buyers think they are being "fooled" and can see through it.
Don't try to save money by choosing lower quality appliances. This may mean that to stay within your budget you can't get a really cool light fixture that you love, but having good appliances that are energy efficient and durable is more important than having an art piece on the ceiling.
If you are going to spend money redoing your kitchen, make sure you're choosing projects that will give you the most bang for your buck – without taking shortcuts. A renovated kitchen can totally change the look and feel of your home and may result in a faster and more lucrative sale. Call a knowledgeable Realtor and discuss your goals, and they can help you make the right decision.