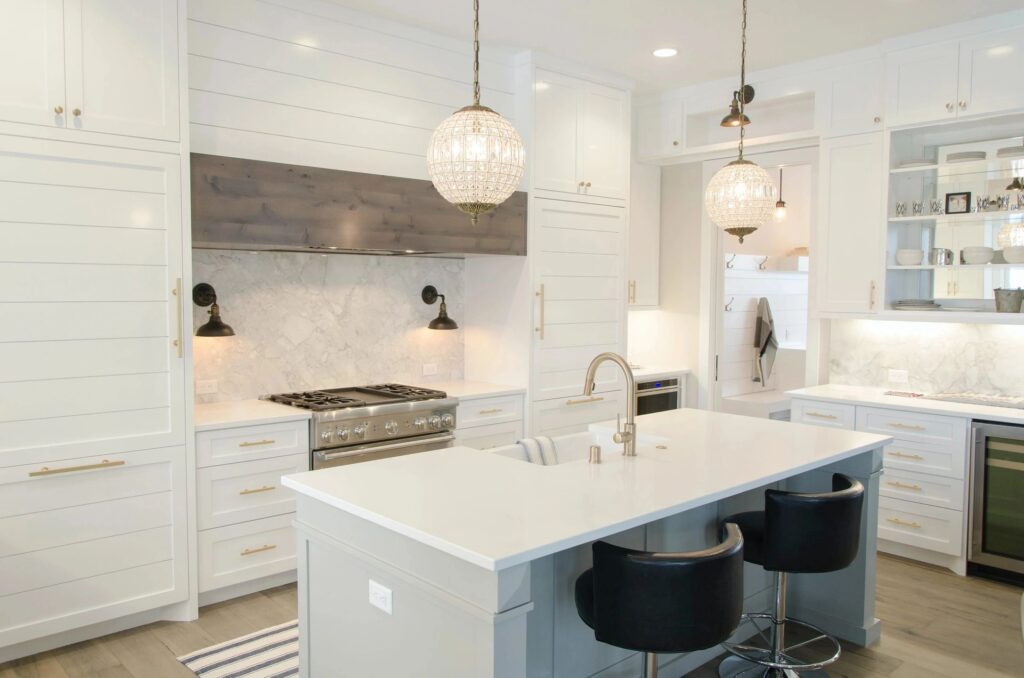 The pandemic has changed the world as we know it: our society, the economy, and beyond. Homebuyers have changed what they want over the past year as well, particularly those who work from home or have children who had to go to school online. There are ways to appeal to homebuyers in 2022. Here are four of the features most desired.
Home Offices: A lesson from the pandemic was the importance of having a place for adults to conduct office work and the kids to do schoolwork. There have been many requests from homebuyers for a home office, either an existing one or a room to create that perfect space. If you are a seller or plan to sell in 2022, repurpose an existing room as an office and make sure it's in your listing. There have been buyers unable to find homes with room for office space so they narrow down their search to a home with more bedrooms than they need to for the opportunity to turn it into an office.
Kitchens: Another lesson from the pandemic – multifunctional spaces are important. With people spending so much time at home now, the kitchen can be a room for both working at the table or kitchen island while also cooking and eating a meal. The kitchen often sells the home. Features such as smart appliances and quartz in an open floor plan are the 2022 expectations. Add in a pizza over, wine fridge, pot filler, touchless faucet, butcher block, steam oven, and gas cooktop, and the value of your home increases dramatically. Even adding only one or two of these features can make your home the top of the list.
Outside Living Spaces: The look and feel of an entire home can be changed with outdoor renovations. The more time people spend at home, the more they want an oasis outside to spend time barbequing or relaxing. The rewards will be high by updating or adding a patio/deck, getting a smart sprinkler system put in, incorporating drought-resistant landscaping, room for a dog to run and kids to play ball, and adding a privacy fence. A mention of an outdoor kitchen or outdoor fireplace could attract buyers in 2022.
Energy Efficiency: Sellers are advised to include as many energy-efficient upgrades in their homes as possible if they want to attract the interest of first-time buyers. Today's buyers will be more interested in the amount of money they will save on energy bills over the course of them living in the home. First-time homebuyers are interested in anything that will save them money in the long run, not excluding low-flush toilets, attic insulation, double-paned windows, and anything else that will reduce their carbon footprint and energy consumption.