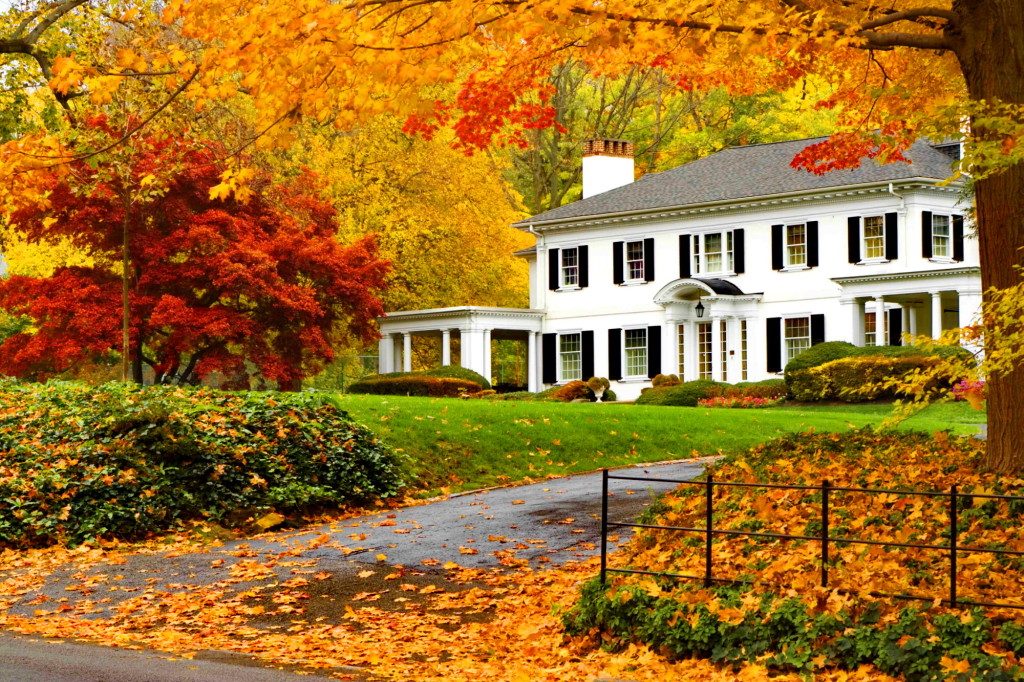 When the seasons change, there's always something exciting to look forward to! When it comes to fall, there's the cooler weather, beautiful foliage and pumpkin spice everything. One thing not to overlook though, are cozy interiors.
If you take a look at Pinterest, you'll notice everyone is getting their homes prepped for fall. Do you have everything in order to keep up with the latest trends? Check out these amazing tips to get your home ready for fall.

Choose a Rustic Palette:
Color has a huge effect on everything from our mood to our productivity. Take full advantage of the season with a rustic color palette. Include fall colors like vivid orange, yellow and red. Accent with warm brown to really make those seasonal hues pop! Pick up the paintbrush and give your home a refresh with a new coat of paint or consider less expected additions like decor accents spread throughout your home. You can always pack up accessories after fall is over to use again next year.
Refashion your Living Room
The living room is the hub of the home which makes it the perfect place to try out a more festive design. While you may not be willing to take down walls or make major renovations, there are still options that will completely alter your decor. Try out some new wall art to add some pizazz and flaunt your distinct preferences. Or flaunt your flair with the purchase of a new sofa in unique styles like tufted backs, reclining capabilities or nailhead trims.
Change Out your Curtains
Curtains are a simple and relatively inexpensive element you can change that still packs a punch in terms of decor. Choose styles in fall colors or go bold with patterned window treatments. Floral curtains can be an exciting touch while geometric patterns will give your home some symmetry.
Try a New Tablescape
Much like other seasons, there's a huge emphasis on fall foods. Especially since Thanksgiving is now right around the corner, make sure your table is set and ready to go! Replacing your tablecloth with a more pastoral aesthetic is sure to make your home feel that much cozier. Go a step further by thinking about all of the fun touches you can add — a centerpiece with pumpkins and gourds are essential! Try something new with some surprisingly modern takes on a cornucopia.
Prioritize your Porch
Make your home the talk of the town with elaborate porch decor! Improve your home's curb appeal with a fall-ready makeover. Incorporate any and all fall staples — vibrant pumpkins, inviting mums and even friendly scarecrows! Additionally, it may help draw positive attention to your property if you are planning to sell anytime soon. If that's your plan, don't forget about all of the important steps to creating an inviting space that will ensure your home is more likely to sell!