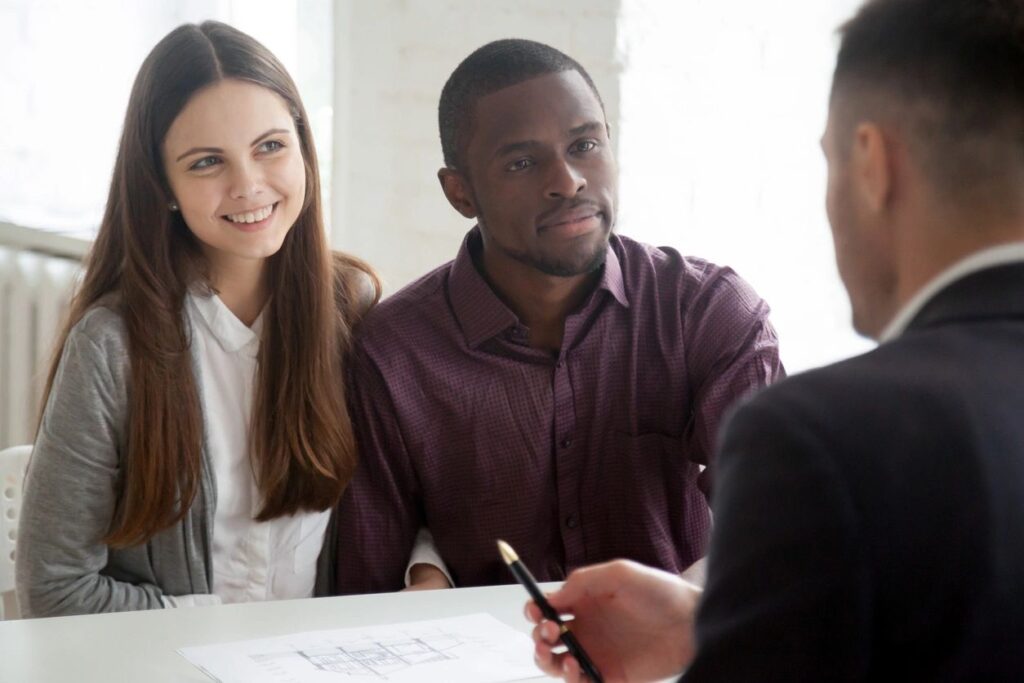 Finding the best mortgage loan is about more than just securing the lowest interest rate. It's also important to make sure you're comfortable with the company that's originating the loan.
As you consider available funding options there are some basics to keep in mind. Among other things, the best choice will depend on the length of time you plan to own the property, how much you can afford to borrow, the condition of the housing market in the area you want to buy, and how quickly the purchase needs to be funded. Even if you could be an "all cash" buyer, for some it could make economic sense to finance a new property with a mortgage.
Mortgage loans are offered by different types of lenders. The most common are big banks, local banks, mortgage lenders, and credit unions. You can also get a loan through a mortgage broker.
Big banks have comprehensive networks of branches, financial accounts, and services. Some global banks lend municipalities and international governments large sums of money for massive infrastructure investments. It can be reassuring to work with an easily recognized brand and since many have in-house underwriters and large teams to process loans, they may be an efficient option. 
Regional banks are in your community, so they know the area. This can be especially important in a competitive real estate market since it reassures the seller and their agent that the lender is aware of any local anomalies as well as the relative value of atypical properties. They also may have personal connections with local appraisers and underwriters, helping to facilitate an anxiety-free transaction. 
Mortgage lenders are financial institutions, similar to banks, that originate and fund loans in their own name. Unlike banks, mortgage lenders exist for the sole purpose of making loans against real estate. Mortgage lenders get their money from banks and other investors. Most mortgage lenders do not service their loans and instead may sell the debt to banks or servicing companies who will take on the job of collecting payments.
Credit unions are financial institutions that use a nonprofit, cooperative business model. As a credit union member, you are also a partner (a cooperative owner) of the credit union. You usually have to meet an eligibility requirement to become a member and they may charge a modest membership fee. Since they are not-for-profit, rates and fees may be lower and there may be more flexibility in unique lending situations.
Mortgage brokers are intermediaries between the borrower and the source of funds; they are able to offer loan products from a variety of lenders. In exchange for this service, the lender pays the broker a commission called a "yield spread premium." It's logical to assume that the extra layer between lender and borrower would drive costs up. However, that's not necessarily the case. Mortgage brokers reduce the bank's cost of doing business. In return, the bank gives the broker access to rates and fees that are similar to those a consumer would get from a bank. 
There are many types of mortgages, but the primary options will usually be between those with a fixed interest rate and an adjustable rate (ARM). Besides the interest rate, the final cost of a mortgage will depend on the type of loan, the term (such as 30 years), and any lender fees. Mortgage rates can vary widely depending on the type of product and the qualifications of the applicant.
As you are considering what lender to use, it makes sense to compare your options. Here are a few general questions to ask:
How long does it take to get a pre-approval? This is the best way to learn how much you can realistically borrow. Your pre-approval letter will show sellers that you're financially able to complete the home purchase.
How often do customers' closing dates need to change due to issues with the loan? Make sure you know what to expect from your lender around closing times and what they'll do if something doesn't go as expected.
What is the turnaround time for appraisals? In a busy market, appraisers get busy too! Be sure your lender can facilitate a quick appraisal turnaround time.
Do they fully underwrite their loans? If the lender is working with an outside underwriter, the time it takes to collect or verify documentation may also slow the process.
The Bottom Line: Before you begin your home search in earnest, it's ideal if you know how you will fund your purchase. While it's not the most exciting part of the home buying process, it's most essential. This is one of the biggest investments you will make in your life, so you need to make sure that you are working with the right lender. The right lender will make sure that you have the right loan for your situation and guide you down the right path.