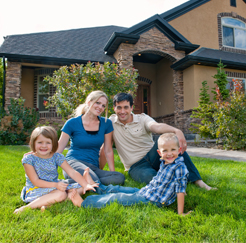 Considering selling your home by next Spring? You will want to get the best price, of course, so start now by getting your home in tip-top shape. You don't need to spend a lot of money and can do much on your own. Here are a few ideas and if you need guidance, calling the most experienced Realtor to visit and give you advice is always a good idea.
Deep Clean: Start with decluttering every room and closet. Donate, sell or throw away things you don't use anymore. Vacuum, mop, & dust every surface, every vent, every blind and scrub the bathrooms. Get down on the floor and get your baseboards and lower cabinet doors wiped down. Wash the walls and make all your windows sparkle. Steam-clean all the carpets. These are all perfect cold, Winter day chores to tackle.
Paint: While you may love your brightly painted rooms, they make it harder to sell as the potential buyer usually can't see beyond your taste. Use neutral colors and watch as minor flaws are hidden and the rooms are brightened. Simply paint the trim and see a new room appear! Just updating paint jobs, especially in the master bedroom the entry foyer, living room, and kitchen can increase the value of your home.
The Face of the Home: Rent a power washer if you don't have one and transform the exterior of your home from "lived in" to "like new". Use it on the siding, brick or wood, sidewalks, driveways, decks, porches, garage doors, any porch furniture that is left out and windows.
Landscaping: Depending on the time of year – if it's right now, Fall, get the leaves up and off the ground. Rake out gardens and pick up sticks. Cut down any low hanging branches or twigs. Removed dead shrubs and make sure the property is well-edged.
Spruce Up Your Kitchen: No need to gut and rebuild. Add value by replacing cabinet hardware, the faucet in the sink, even appliances if they are dented or overused. Repaint walls and even cabinets.
The Bottom Line: There are so many ways to upgrade your home before you sell it and literally up the value by thousands. A simple change of light switch and outlet covers make a world of difference. So, if you are waiting until Spring to list your home, spend the dark Winter months knocking off a to-do list!