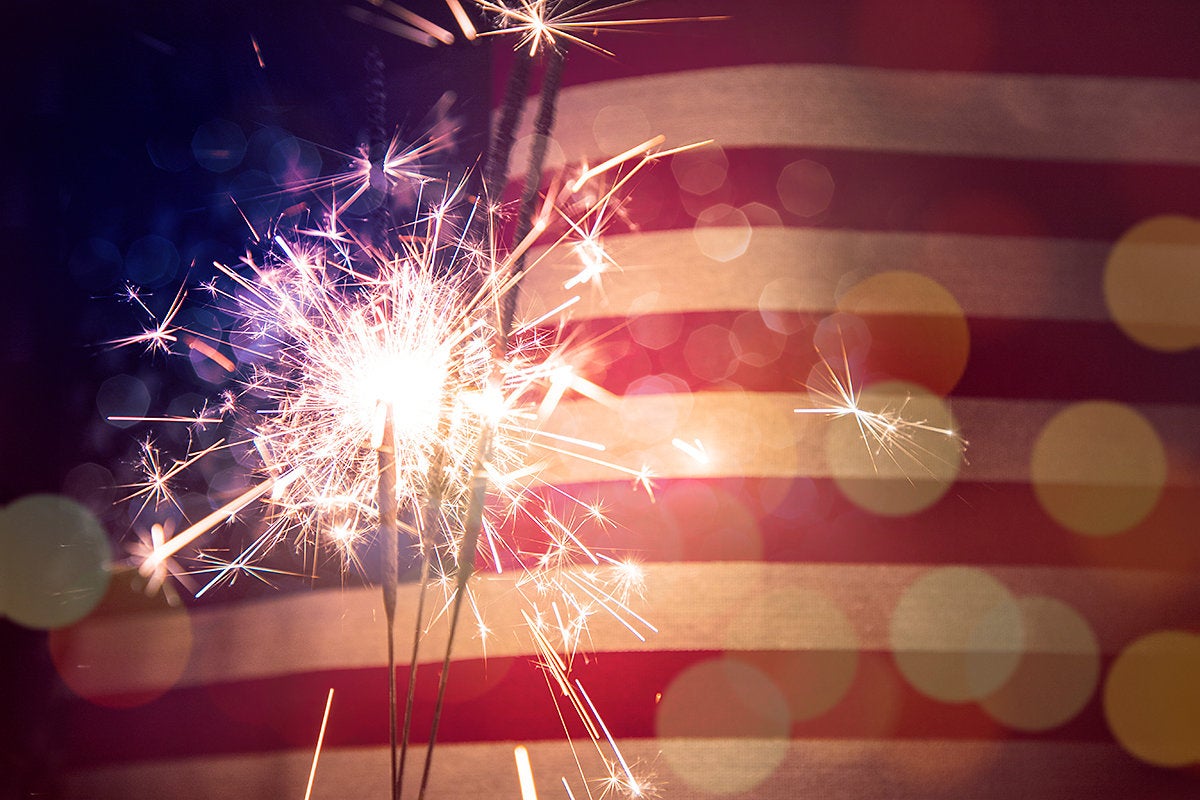 Fireworks: Accidents and injuries from fireworks happen every year. We don't think about the probability of fireworks burning down our home or starting a massive fire, but it does happen.
Drop all fireworks in a bucket of water before putting them in the trash to snuff out any smoldering
Use fireworks outdoors and a good distance from your home
Light your fireworks one at a time to maximize safety
Test all of your smoke detectors so they can warn you if you don't smell or see a fire
Make sure you have outside bubble covers on all of your exterior outlets
Have a hose readily available in case you need to put out a fire
Don't attempt to relight defective fireworks.
Children should be closely supervised
Check the fire hazard danger level in your area to make sure it's safe to light fireworks
Grilling: What would this holiday be without grilling hot dogs and hamburgers? When entertaining, it's easy to walk away and leaver our grills unattended or near flammable materials. It only takes is a few seconds for an accident to occur.
Keep your grill at least 10 feet away from your home and off of decks and patios and away from any flammable brush
Check for any propane leaks at the tank and fittings
Keep a fire extinguisher handy in case you need to put out a grease fire
Water does not work well on a grease fire
Pool Safety: Pool parties are always fun on the Fourth of July holiday. Take proper precautions to keep your family and your guests safe.
Children MUST be supervised. According to the Red Cross, over 200 kids drown in backyard pools each year. Designate a "lifeguard" or even hire an experienced one. Eyes should always be on the pool
Make sure life jackets are available and approved
Keep children away from the drains in the pool
When the party is over, make sure all guests have left the pool area and then secure all pool safety gates. If guests are still on the premises, or children are still outdoors, make sure one adult continues watching the pool area to make sure no one gets in unnoticed. For an added layer of security, install a motion detector or a wireless sensor that connects to your security system so that you receive an alert if there is movement around the swimming pool area
Pet Safety: Humans aren't the only ones at-risk during this holiday. Fireworks are particularly triggering to dogs and cats, who may try and escape once the celebration begins. Protect your little buddies from Fourth of July safety hazards by taking these precautions:
Keep your pet inside at all times. It may seem obvious, but even the bravest of pets can go into a panic with the loud noise of fireworks and cause them to break their restraint and even jump a fence to find safety.
Make sure your pet has proper ID on his collar. If he does manage to get loose, it will make finding him that much easier
Just know where your buddy is all the time during your celebration of the Fourth of July. It's easy when guests are going in and out of your home for your pet to slip out unnoticed
The Bottom Line: Holidays always increase the risk of injury or death. Taking the extra time, even spending a few more dollars and setting up the precautions and preventative measures can protect yourself, your family and your home. A good friend's home burned down on the Fourth of July holiday years ago from his gas grill exploding. It was too close to his home and he didn't have access to a hose or a fire extinguisher that would have helped the very terrible situation. Be safe.