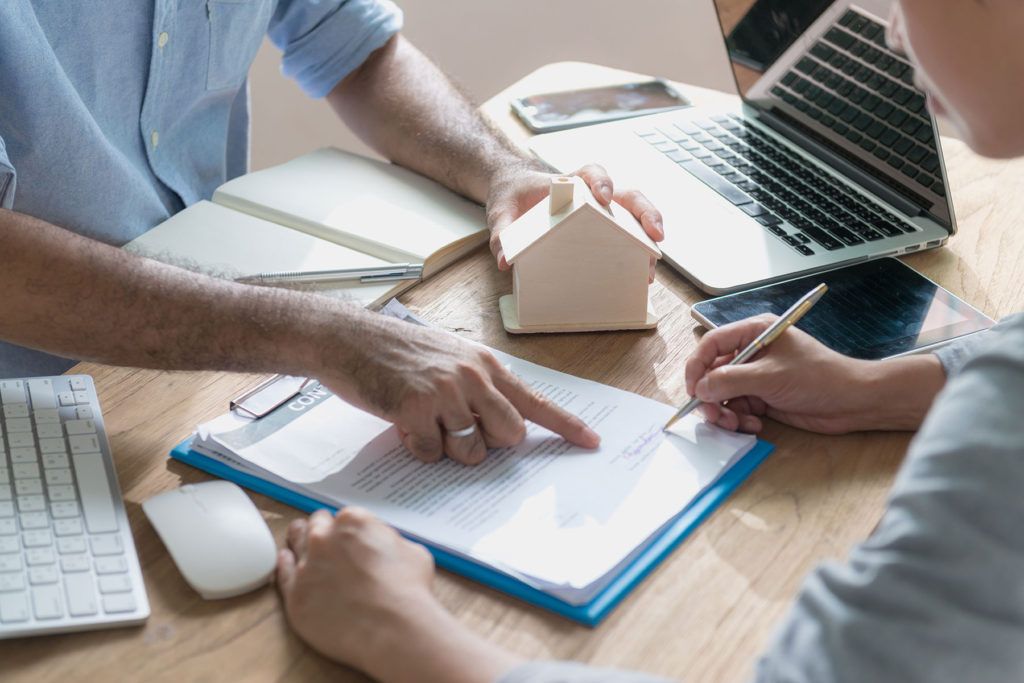 You've negotiated for the price you want and qualified for a mortgage, and now the only thing standing between you and your new home is the closing, where you'll sign the paperwork finalizing the deal. But, what happens at a typical closing? Expect many people to be involved, such as your real estate closing attorney, the seller, real estate agents of both parties, and representatives of the title company and lender.
Closings generally take place at the title company that has issued the title policy for the home. This is a neutral place that has access to technology. Documents can be signed, emailed or faxed, and verified. During closing, ownership of a property is transferred from the seller to the buyer. All funds are distributed by the escrow company, and the new deed is registered in the buyer's name. The buyer also has to bring a check for all of the mortgage and title fees accumulated along the way. A quick rundown:
The buyer's lender provides a check for the amount owed toward the purchase price of the home.
The seller signs the deed over to the buyer and hands over the keys to the home. This officially transfers ownership to the buyer.
The title company will register the new deed with the appropriate government office and the record will show the buyer as the new homeowner
The seller receives any proceeds earned from the sale once their mortgage balance and closing costs have been paid in full.
Once the huge amount of paperwork is signed, everyone in the room will experience a sense of relief. The worst thing that could happen on the closing day is a delay to a future date due to lack of preparation.
The Bottom Line: A good, experienced Realtor, will have made sure that on the actual day of closing, you are prepared with all of your real estate closing documents, a government-issued photo identification, as well as your form of payment to cover the real estate closing cost. This will usually be in the form of a cashier's check or a wire transfer, but also bring along a checkbook in case any unexpected fees come up.