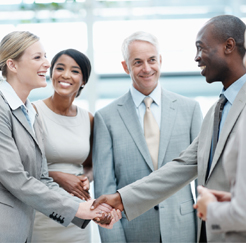 Having title insurance from Title First Agency will protect you from the possibility of a claim to ownership of your home by someone. It's hard to believe this can happen, but it is more common than people think. It's not usually a plot to steal your home but a confusion with the deed. The laws regarding property ownership are complex and when liens come into play, someone may believe they still own a house that was technically taken over by a bank.
Title problems appear when parties want to be repaid loans and bills outstanding by the same property. There is a lender that made the first mortgage; the lender that opened the home equity line of credit; contractors whose unpaid bills resulted in liens on the property; taxing districts; and even homeowners' associations all lining up to be repaid from the proceeds of the house, it's easy to see how they might not agree on who gets paid what, and when.
Without a title search, the buyer buys all those problems along with the house. The problems don't go away just because there is a new owner. There have been examples of homeowners having to sell the house just to pay the bills.
Title searches are required by all lenders to be sure that title problems are cleared up before a home is bought. It's not for you. It's for them. If the lender makes a mortgage with another that already has claims against it, that lender is going to lose that money.
The Bottom Line: The title is proof that a piece of property is legally owned. It's an extremely important document. Without a clear title, you are taking a tremendous gamble in purchasing a house or other property. The experts at Title First Agency oversee and perform thousands of closings each year. When using Title First, you can sign confidently on the dotted line knowing that all the details of your title transfer and closing are in proper order. We are here to answer any questions you may have about buying or selling a home, and our team will guide you through the entire process.