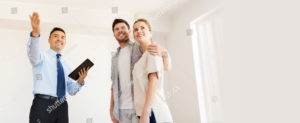 Buying or selling a home has become a complex transaction and you need a trusted title search company to guide you through the process. The experts at Title First oversee and perform thousands of closings each year. When using Title First, you can sign confidently on the dotted line knowing that all details of your title transfer and closing are in proper order. We are here to answer any questions you may have about buying or selling a home, and our team will guide you through the entire process.
Title First will be responsible for ensuring that all the documents related to the ownership of a property are in order before the real estate transaction is performed. We will also provide an agent to oversee the entire closing process. Insurance will be furnished that protects the buyer and the lender if legal issues arise after the closing.
Once a home is bought, the buyer takes possession of the title for the property. Titles are at the local courthouses and the buyer does not own the property until his name appears on the title. There have been times when titles are not properly taken care of when a home changes hands, which means that if there are any liens on the property still have a claim on it. When this happens, the owner who did not sign off on the deed exchange still has a claim on the title.
Title First will perform searches on behalf of the property owner and the lender. We will review court records to guarantee that any liens on the property have been satisfied and that there are no outstanding claims. We also make sure that the seller that holds the title has the right to sell the property, and that it is has a clear title to close.
Title First will supervise over the loan closings and any other real estate transactions. We are then responsible for recording the title, mortgage and any other document related to the transaction at the local courthouse.
Title First will offer a title insurance policy that will provide coverage for property owners and buyers in the event of legal disputes related to the ownership of the property. However, these issues should not arise as all of the searches are done before the closing. But, there is always the occasion that something was overlooked that can threaten the interest of the owner or lender.
If you have a question or would like more information, please contact our title experts.  614-503-7434