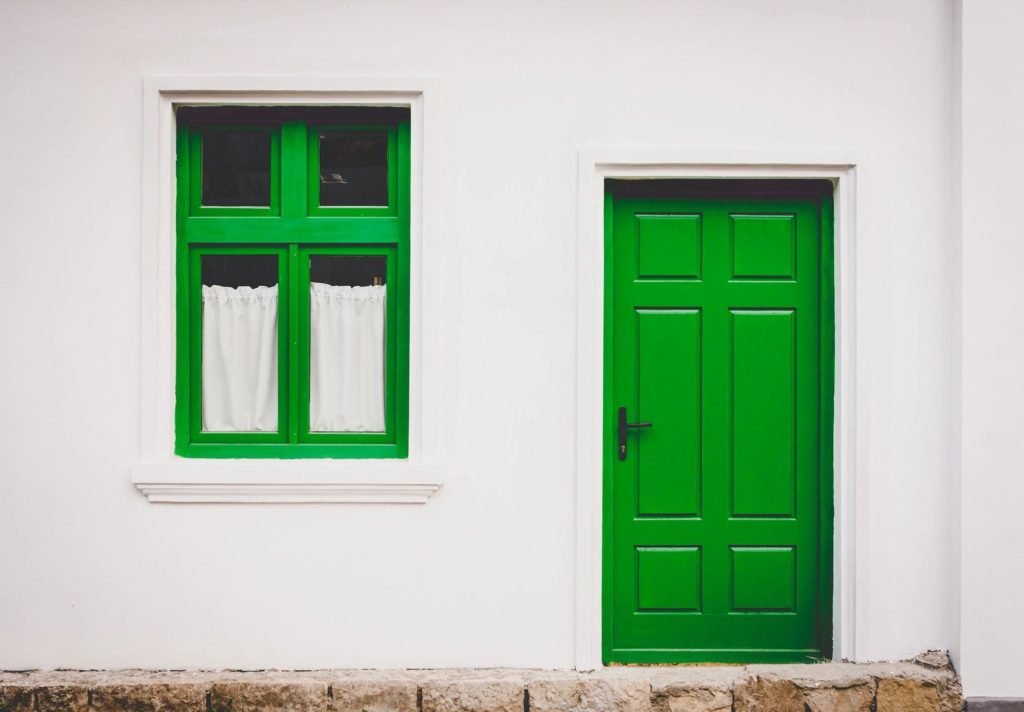 Programmable Thermostats: Installing a programmable thermostat is one of the easiest ways to save energy, cut utility bills and to "green your home". It's suggested that you program and set your thermostat to 68 degrees in cold weather and 78 degrees in warm weather. Your HVAC system will only kick on when it reaches the designated temperatures in your house. You won't have to think about adjusting the thermostat again; it does it all for you. The great news is that you can also expect to cut 3 to 5 percent off of your energy bill for every degree you set your thermostat below 68 in the winter and above 78 in the summer
Low-flow Plumbing Fixtures: Low-flow plumbing may not seem like a vital efficiency improvement. However, considering that homeowners use showers, faucets, and toilets multiple times every day, such an upgrade makes perfect sense.
The Environmental Protection Agency (EPA) puts the savings into perspective: if every American switched to low-flow fixtures, the country would collectively save about $8 billion on water costs per year. Those considering a switch to low-flow models should also consider the cost of heating water.
Because hot water must be warmed by electricity or natural gas, this adds to the energy bill. Low-flow equipment, especially showerheads, can reduce these extra energy costs because they use less hot water.
ENERGY STAR Appliances: Energy Star is a government-backed program for identifying products and appliances that meet certain energy efficiency standards. It was established in 1992 by the US Environmental Protection Agency as a way to promote products designed to use less energy and, hopefully, reduce costs for consumers.
By looking for the Energy Star label, you can ensure that the product you end up buying is more energy-efficient than most alternatives. This will save you money and help to lower your impact on the environment.
HVAC System Upgrades: If you are making frequent repairs on your HVAC system or enduring hot and cold spells in some of the rooms in your home, it's probably time to replace the old inefficient system with an Energy Star-rated model. Expect to save about $200 per year on your utility bill, plus make your house far more comfortable.
You can also save money by dividing your heating and cooling system into multiple zones throughout your home. You'll have to purchase more than one HVAC system, but in a larger home it makes sense, because you can control the temperatures of each zone individually, rather than from a single-point censor.
Landscaping: New and appropriate landscaping can add to the energy efficiency of your home by providing shade in the summer months and insulation in the winter months. The EPA suggests planting trees that lose their leaves on the western and southern sides of your home to support this fact. In the summer, the trees will provide shade and block infrared radiation, keeping your house cooler. In the winter, when the trees lose their leaves, they will allow sunlight to reach the windows and warm your home. Planting native trees is best, because they will thrive in your city's environment. Additionally, the plants and other landscaping can help support the environment and wildlife around your home.
Tankless Water Heater: Before you take a shower do you wait awhile before the hot water comes out? All cold water went down the drain with your money. You're also paying for your water heater to store, heat and reheat a supply of water in the tank. Enjoy instant hot water with a tankless water heater. Only the water that is needed as it passes through an electric coil is used. This eliminates excess energy costs and wasted energy associated with a tank, often saving a reported 50 percent on your energy bill
The Bottom Line: Maintaining a home doesn't have to be expensive. Since the recurring monthly costs aren't fixed, there is a lot you can do to keep them down. These home improvement investments will upgrade your home, save you money and increase the value of your home.