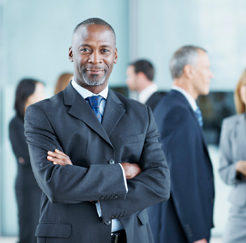 All homes on the market have a history and using the best title insurance company will aid you in the discovery of any title defects that are connected to the property that you want to buy by completing a title search. Problems that come up often are clerical (incorrect spellings, wrong address, inaccurate property description) or filing error in the public record that can include street & sewer assessments, judgments, and special taxes assessments.
Beyond human error, a good title company will be able to identify:
Unknown Liens:  Possible claims against the property, often the result of unpaid taxes or a judgment involving a creditor. This isn't your responsibility to take care of – but can give you some leverage in the purchase of the home.  The best Realtor in your area will always do the due diligence for you.
Illegal Deeds: There is always the possibility that a prior deed was made by an undocumented immigrant or a minor that will affect the ownership of the home.
Missing Heirs: This can lead to a major problem for you, as a buyer. If the home was sold and there are family members that come along after the sale claiming and proving to be an heir to the home it could lead to an expensive problem for you.
Forgeries: Occasionally forged or fabricated documents that will affect property ownership are filed within public records, obscuring the rightful owner of the property.
Undiscovered Encumbrances:  Former mortgage liens or non-financial claims, such as restrictions or covenants limiting the use of your client's property not surfaced at the time of purchase could result in a third party having a legitimate claim on the home.
Unknown Easements: Easements for driveways, roads, and sidewalks over a neighbor's property, for example, are very common and can have a huge impact on the value of a property.
Having title insurance will provide you the protection from the above problems – some of which may not come to light until after closing.  There are many potential impediments to a clear title. Title problems can be the most expensive to fix, thus, when buying a home you want to make sure a search has been done and that you are protected going forward. The title insurance exists to protect you and your heirs against any losses resulting from future claims by a third party.