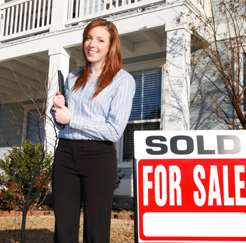 Are you tired of watching your money fly out of your wallet and into your landlord's to pay the rent and get nothing in return? If you are living in Ohio, it is better to buy than to rent.  It has been widely believed that if you don't plan to stay for more than 7 years in an area, it's best to rent. But that is simply not the case in Ohio as buying is the cheaper option no matter the length of time spent living in most cities.
Renting a home has some good advantages. You won't have any maintenance costs or repair bills, it will all be the landlord's responsibility.  Think leaking roof, broken hot water heater, air conditioning, big-ticket repairs.  Renting can often allow you to live in a premium area of a city with the best school system where you would otherwise be unable to afford to buy a home. Renting enables you to be able to move without any strings attached. If your job is more mobile, most landlords will let you out of a lease with a 30-day notice. You may want more flexibility. If you are locked into a mortgage it will be harder for you to move in a few months time.
When you rent there won't be any return on your money for the property. The landlord will be the one who benefits and earns the income. So, maybe it's time for your money to build equity and work for you by owning a home. It is an investment that has great benefits that can add up over time and you end up with a valuable asset – a home that is paid for. As you pay your mortgage each month,  the value of your home continues to rise. Plus, there are tax benefits. The federal government encourages homeownership by offering tax incentives for homeowners.
"Owning a home is more affordable than renting in Ohio, which has the lowest monthly mortgage cost on our list. The monthly rent is $294 more expensive than the mortgage on a home with a median list price of $154,900 — which is the second-lowest list price in our study." Go Banking Rates.