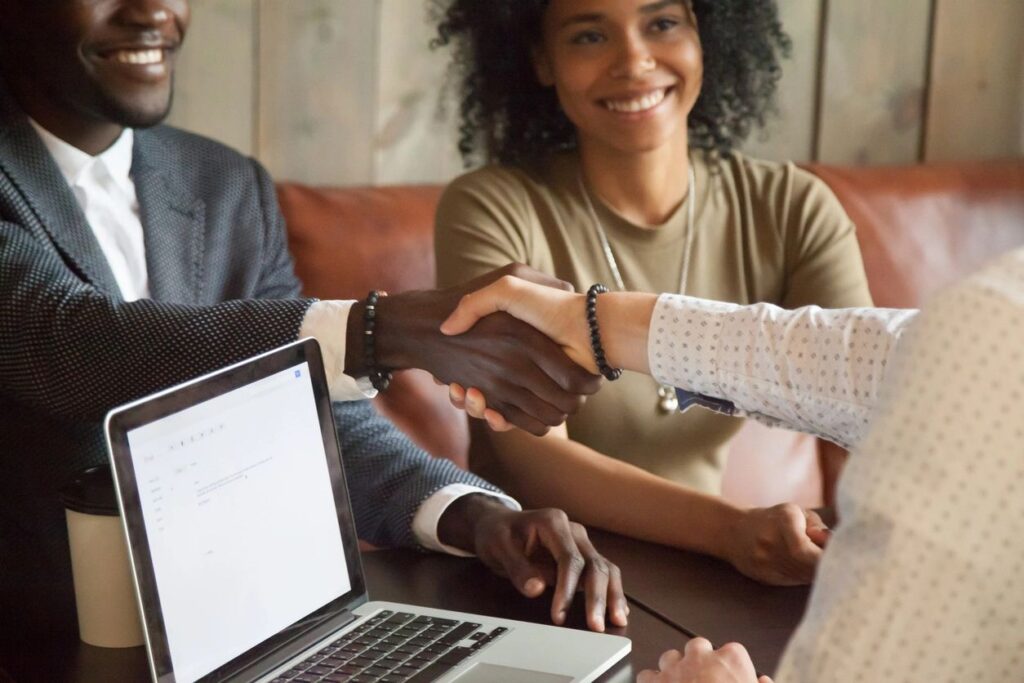 At the start of 2020, the Bluewater Navy Bill, which was signed on June 25, 2019, by President Trump, became law, bringing some significant changes to the VA Home Loan program. The most significant change was the removal of loan limits, which in 2019 had previously been at $484,350.
This removal of loan limits freed up qualified lenders to start loaning out a lot more than what was previously possible. As a result, VA lenders set their loan limits, with lenders like VA Home Loan Centers setting their loan limit at $5 million. This no loan limit rule, combined with the fact that VA home loans do not require a down payment, makes it possible to take out a $5 million home loan for zero down.
Regardless of loan limit, lenders are still required to make sure that the applicant can afford to make their monthly payments on time.
The 28/36 rule means that an individual's mortgage should not exceed 28% of their gross monthly income, and their debt-to-income ratio should not exceed 36% of the total revenue. Therefore, when purchasing a home, an individual should ensure that their monthly household expenses do not exceed 28% of their monthly income. While at the same time, their household debt should not exceed 36% of their monthly income.
This rule is not absolute, however. Some borrowers may exceed a 50% debt to income ratio with underwriter approval and what is known as compensating factors. A compensating factor can be certain liquid assets, significant employment stability, and related indicators of financial stability.
VA Home Loans Information
Created in 1944 by an Act of Congress, VA Home Loans has since helped more than 22 million veterans achieve the dream of homeownership. Today, VA loans remain one of the most significant benefits of being a member of the military.
VA loans offer several incentives like zero down payments, low monthly costs, low-interest rates, no mortgage insurance premiums, and no prepayment penalties. In addition to this, the loan also offers 15 to 30-year fixed mortgages.

VA Eligibility Requirements
When it comes to eligibility, VA loans are exclusive to Veterans, Active-Duty Service Members, and the surviving spouses of veterans who passed away due to their service. In addition to being a military member, there are also several military services, income, and credit requirements.
Military service requirements to be eligible for the VA home loan vary depending on what kind of service the applicant participated in while in the military. Active-duty applicants must have served for at least 90 consecutive days while in wartime and 181 during peacetime. Reservists and members of the National Guard must have served for at least six years.
The applicant must have a stable income to qualify for a VA home loan. Qualifying incomes include social security, VA disability, and full-time jobs. Moreover, many more revenues must have existed for at least two years, like part-time Jobs, self-employment income, 1099 income, and seasonal income.
However, some incomes do not qualify for the VA loan. These include Worker's Compensation unless it can continue for three years, the GI Bill, and cash payments.
When it comes to credit requirements, VA currently does not have specific needs, and most VA lenders have a minimum credit score requirement ranging from 580 to 640.
Conclusion
It is possible to get a VA home loan of $5 million; however, lenders must ensure borrowers can afford their monthly payments. Still, VA loans offer some great deals for those who are lucky enough to qualify for them.
Phil Georgiades is the CLS for VA Home Loan Centers, a government-sponsored lender specializing in VA loans. He has over 22 years of real estate experience. We would be happy to help you learn more about our programs or apply for a VA loan if you click here.