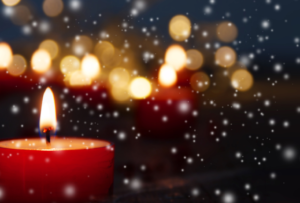 Thoughts of selling your home during the very busy holiday season between Halloween and New Years? In the past, people would wait until January to list their home because there were fewer buyers out looking. While that may be true – there are not as many people looking for a home, times are different now and there are plenty of compelling reasons to list your home now.
There is much less competition. Potential buyers are prepared to buy – the fact that they are even looking during this busy season is evidence enough that they are motivated and ready to buy. Fewer homes for sale makes it more likely that buyers will check out your home.
Holiday buyers are also caught up in the season. Emotions are running high and where they are thinking of the past, and more importantly, the future. When a buyer is emotional, they tend to be more excited to purchase because it makes them feel good. Case in point the retail sales at this time of year.
Seeing your home during the holiday season helps them envision their own family celebrating. Use the most experienced Realtor and he/she will be able to guide you on how to decorate – using some restraint in holiday decorating goes a long way. Keep it simple, impersonal and show off your home's best points. Have a fire going in the fireplace, cookies baking in the oven and a Christmas Tree decorated with only the most special ornaments. Don't forget the outside, as well.  For example, a simple beautiful wreath on the front door is better than colored lights and blow up Santas on the front lawn.
Loan approval is much faster during this season. The lenders aren't as busy since there are not a lot of home sales happening. When the loan is processed faster, you get your money faster.
The possibility of tax benefits at the end of the year can get a buyer moving. A home bought now is very beneficial. Many of the expenses used to purchase the home can be written off on their taxes. Plus, plenty of advantages including deductions for mortgage interest, private mortgage insurance premiums, tax credits for real estate taxes, etc.
The Bottom Line: Selling during the holiday season has plenty of advantages. Yes, there are fewer buyers out there, but the ones that are looking tend to be serious. They are ready to make a decision. It can be harder for you and your family to have showings, but if you commit to set boundaries with your Realtor on when the home can be seen, but yet remain flexible and patient it will be less stressful on your family and increase the chances of the right buyer walking through your front door.