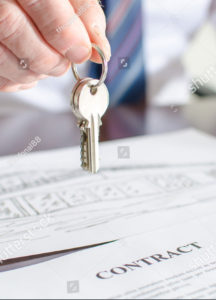 Do you have plans to buy a home soon? Be sure you are armed with the best Realtor in your area. If you aren't paying cash for your new home and will be getting a mortgage, you will want to follow some quick advice.
Don't damage your debt to income ratio by making a major purchase before closing. If for some reason you can not wait to by a new car, you might have to wait on owning a home. The bank could easily determine that car payment would hinder your ability to pay your mortgage. Wait until after you get the house to do some spending.
Don't change jobs.  The lenders like to see consistency versus constant job hopping. From their perspective, your employment and income are paramount to your ability to make your payments.  Generally, there are three different characteristics of your employment and income that are considered – the amount, the history and the stability. Many lenders will do a final check to verify that your employment and income hasn't changed since your final loan approval was issued. Further, some lenders will require 30 days of paycheck stubs for new employment. If you can't provide these stubs, it could delay your mortgage approval. Worse, it could result in your mortgage application being declined.
As a home buyer, never surrender your earnest money to a For Sale by Owner Seller. There isn't anything stopping the sellers from spending the money before the transaction goes through. If the deal should fall through you'll have to fight to get the deposit back. It should be put into a trust account. Find an attorney willing to hold the deposit for you until the transaction is finalized. Your contract needs to state what will happen to the deposit in the event that the transaction falls through.
Stay practical and realistic during the home buying process. Don't let your emotions get in the way.  Occasionally, sellers are willing to fix some of the problems with the home and others may not be as willing. Don't let that refusal close the door on your dream home. Conversely, you shouldn't let your loyalty to the home blind you to costly repairs down the road. You certainly don't want to be in a money pit.
Talk to your insurance company right away.  Failing to line up the insurance will lead to delays in closing.  Your lender will more than likely require that you purchase at least some homeowners insurance before settling on your mortgage. In most cases, you'll be asked to provide proof that you've prepaid one year's worth of coverage before the lender will consider closing.
If the appraisal comes in too low, don't panic. There are several solutions to this dilemma.  Your emotions may be running high and making a good decision can be difficult. A skilled Realtor will be an invaluable asset at this point and be able to guide you through.  It's their job to keep up with the details, daily, of your deal and if the seller won't come down in price, as painful as it may be, you may have to prepare yourself for the worst-case scenario – walking away.