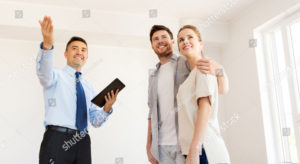 Every seller wants to sell their home for the best possible price – and as quickly as possible. To accomplish this requires taking a certain approach to the home sales process that many owners are unaware of. Getting the fair market value of your home starts with picking a real estate agent you can trust.
In real estate terms, the "market value" of a home is the most probable price that it will sell for, based on local housing market conditions and recent sales activity.  In the simplest sense, whatever someone is willing to pay for it is the true market value.
When searched online, you may find many estimates of your home that have been automatically generated based on public information like tax records, sales history, and comparable sales. Problem is, your home's features and condition are not part of that equation. Every home and lot is unique, so having a real estate agent to help you select the most like-kind comps and add or subtract value based on differences in condition, updates, size and more.
A skilled Realtor will give you comparable properties with the same footage, same style of home, the similar number of bedrooms and bathrooms, located in the same area as your home and similar upgrades or updates.  A basic formula used: Comparable sales prices + value adding features = a good asking price
The Bottom Line:  Pricing your home too high and you may end up missing out on the buyers willing to pay the fair market value of your home, which results in reducing the price after 60 days. The buyers have usually moved on at that point or see your home as "unwanted" due to the long days on the market coupled with the price reductions. You may find your self "chasing the market down" – a term used when a home gets no offers (or too low offers) and continues to reduce the price to catch up with the market.