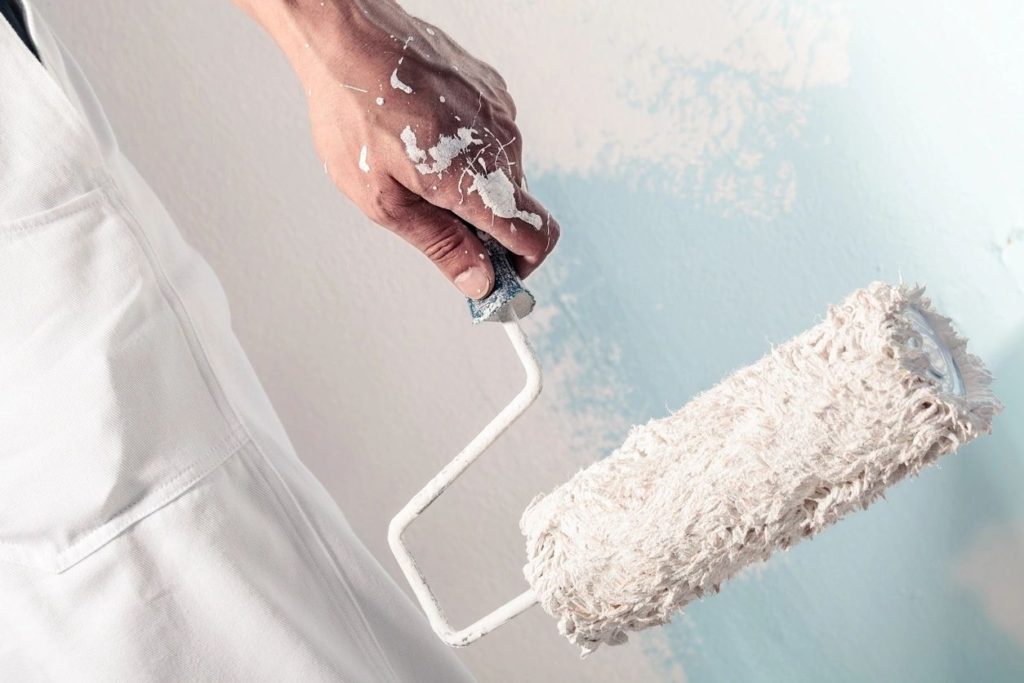 Kitchen: Start small at first. Replace the kitchen faucet, add new drawer knobs, pulls & faucets in a matching style and replace old light fixtures with modern, energy-efficient options. Rather than replacing cabinets, paint the cabinets a new color, or hire a refacing company to refinish the cabinet boxes. If your appliances don't match, consider ordering new doors and face panels from the manufacturer. This will give your kitchen a more cohesive look without the high costs of replacing the appliances.
Laundry Room: A separate laundry room topped the National Association of Home Builders (NAHB) list of most-wanted home features by buyers.  Carrying loads of laundry to a basement and then back upstairs again is a thing of the past. Now, buyers want their laundry rooms in a convenient area – near the kitchen or bedrooms with plenty of folding space and cabinets.
Exterior: Does your home have curb appeal? Paint the front door – it's the first thing buyers see after the landscaping. Make it clean and consider new hardware (door-knocker, knob). Replace and add to the exterior lighting. Wash the siding. How is your walkway to the front door? Fix any broken or loose brick or flagstone. Pull the weed regularly. Add pops of color with flowers and plants.
Windows: Big-ticket items buyers want is new energy-efficient windows. Not only are they a great selling point, but they will also save the owners money on energy bills while they occupy the home.
Ceiling Fans: The most-wanted decorative home feature by potential buyers, according to the NAHB. Ceiling fans can be inexpensive and practical – they keep the air moving with the air conditioning or the heat. Plus, now they have reversible controls that allow the air to be drawn up, or blown down.
Hardwood Flooring: A cleaner look, easier to maintain, and more durable than carpet. If hardwood floors are already in the home, get it sanded and refinished to make it like new again. If there is carpet – it could increase your home's selling price by 2.5%.  according to Realtor.com Paint and flooring are also some of the easiest repairs to make and can be very affordable if done right.
Fresh Walls:  Take the wallpaper down. One of the easiest and most cost-effective ways that can help to increase a home's value is also one of the simplest.  Freshly painted walls. Neutral colors are best and can make it easier for potential buyers to see themselves in the home.
The Bottom Line: It may be a seller's market, but you still have to make your home stand out. It would be wise if you want to sell your home as quickly as possible to put your best foot forward for potential buyers, and especially those who come in to take a physical walk-through of the property.