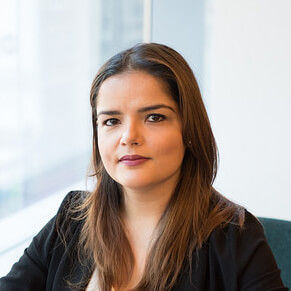 The most basic part of buying a new home is dealing with potential problems that may have been created by its previous owners. Short sales, foreclosures, bankruptcies and financial situations have added another element to the entire closing process that makes title insurance essential.  The title to a house is the document that proves that a person owns it.  Without that proof, the house can't be sold or bought.
Title First Agency experts oversee and perform thousands of closings each year nationwide and ensure that all of the details of the title transfer and closing are in proper order. Unfortunately, at this time there are plenty of situations that could make problems with a title and complicate the process of buying the affected houses.  No matter why the house is being sold, its title problems must be cleaned up so they are not inherited by the buyer.
Short Sale: A short sale is when the lender agrees to let you sell your home for less than the outstanding mortgage debt. The proceeds from the sale pay off a portion of the mortgage balance and the lender releases the lien on the property. A title from a short sale is not always free and clear. A good Realtor will make sure to get a preliminary title search performed to determine the extent of outstanding legal obligations. If a home is bought without a clear title, the buyer could be responsible for the mechanic's lien, which is a legal claim placed on a home to settle unpaid or partially paid contractor work,  any unsettled contractor liens, property-tax liens, IRS liens, homeowners' association special assessment liens or even a second mortgage loan.
Foreclosure: Homeowners that can't afford their home may decide to relinquish ownership and give the house to the bank that holds the mortgage. Mortgage foreclosures can cause a lot of issues with the chain of title. Sometimes, even though the owner loses their home, they may not actually lose the title to the property.  The property may have plenty of repair problems since financially distressed owners often let their properties fall into disrepair. From leaky basements, unpaid taxes,  to bills from homeowners' associations to quarreling lenders – it can take some time to sort out who is owed what, how they will be paid, and when the title will finally be cleared. All buyers of foreclosed property need to protect themselves by making sure the title search shows that any previous mortgage was satisfied, canceled or otherwise released to avoid any future title problem.
The Bottom Line: There are dozens of potential barricades to clear title.  Buying or selling a home has become a complex transaction and you need a trusted title search company to guide you through the process. The experts at Title First oversee and perform thousands of closings each year. When using Title First, you can sign confidently on the dotted line knowing that all details of your title transfer and closing are in proper order. We are here to answer any questions you may have about buying or selling a home, and our team will guide you through the entire process.