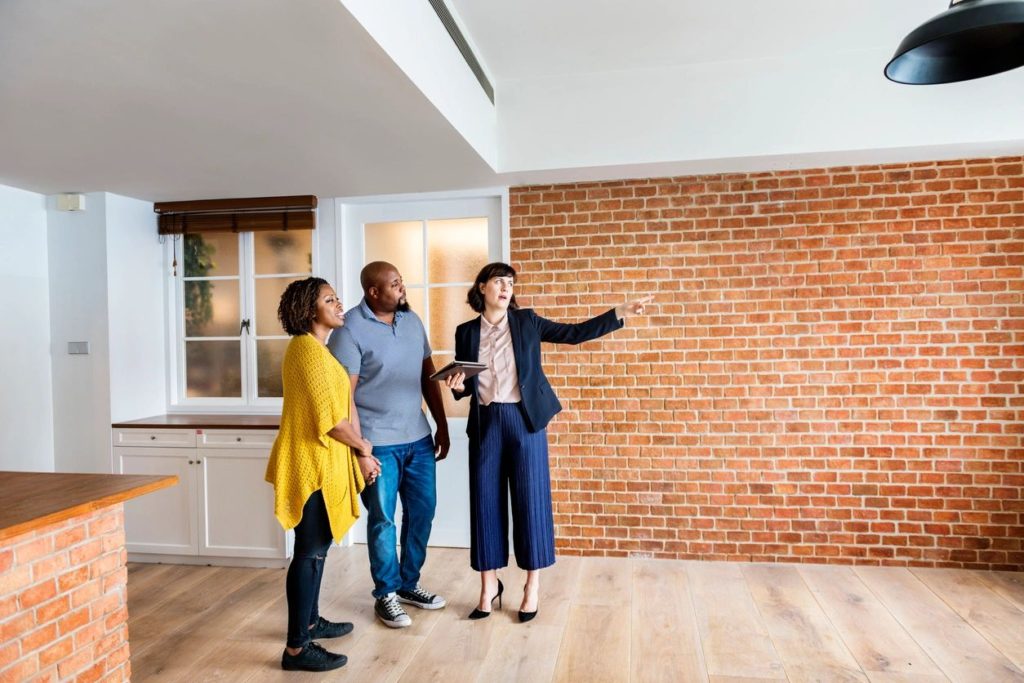 Prepare Your Home
An experienced Realtor will know how to maximize your property value so you can receive top dollar for your home. They will identify what improvements you should make to your home to increase the amount it will sell for. They will have the name of the best inspector in your area to check on the roof, sewer, drainage, fireplace, pool, etc., and then advise you to complete the repairs or to leave as-is for the buyer. They'll also be able to recommend the best service providers with reasonable prices: an inspector, handyman, painter, landscaper, stager, etc.
Stage Your Home
First impressions are everything. It only takes 10 seconds for a buyer to decide whether or not they love the home. Those 10 seconds start counting down as soon as the buyer steps through the front door. If you want to wow the buyer, make sure that the first thing they see makes them feel welcomed and inspired. Staging can help your place look its best during the sales period without the cost or expense of a renovation. Your Realtor will help you get your home to that point so that it makes that positive first impression among potential buyers, from the time they look at the listing photos, to the moment they walk in the door. Buyers can't imagine themselves in your house if it's full of your family photos or souvenirs from your vacations, so invested, good Realtors will be upfront with you on what should go into storage.
Professional Photos
Once the home is prepped and stage, it will be ready for a photoshoot. Be sure, when interviewing Realtors to hire that they offer professional photography as part of their service. Today, buyers are online searching for a home and the photos are what's piquing a buyer's interest in your home and prompting them to take the next step in contacting their Realtor. Your Realtor's and connection to a professional photographer will produce images that resonate and appeal to sellers. And the more photos the better.
Determine the Price
Maybe the most important task of a Realtor is setting a fair and competitive selling price for your home that will increase your odds of a quick sale. He will create a comparative market analysis (CMA) to review comparable homes nearby that are currently on the market, pending, or have recently sold. This will give you more information on what people are willing to pay for homes that are similar to yours, so, together, you can set a competitive price. The best Realtor will avoid giving in and just saying a price that will make you, the seller, happy. He should price each home using his training, understanding of the market and comparable sales.
Market Your Home
Your Realtor should blow away others in this arena. She should know how to get the word out using every available social media platform as well as any marketing channels that are available. Check out her website and social accounts. If she is lacking, maybe she isn't the one for you. The photos should be phenomonal as well as videos.
Negotiating and Closing the Deal
The job of a Realtor is to get the most money for their clients home in the least amount of time. His ability to negotiate relies heavily on the local and national real estate market. More often than not though, the purchasing and selling of a home occurs quickly and must make decisive financial decisions during the negotiation process.  He should know you, the seller well and be aware of what is and is not negotiable. If an offer is made, he should let any other parties that have been interested to give them a last chance to make an offer. He will guide you through all of the paperwork and steps that need to be completed in the closing process and be there to hand over your keys to the new owner. 
The Bottom Line: Selling a house involves a lot of work. There are so many little details and loose ends that must be taken care of. It is crucial that you interview and find the best Realtor in your area that can not only sell your home faster and make you more money, but they can also make the selling process much less stressful.