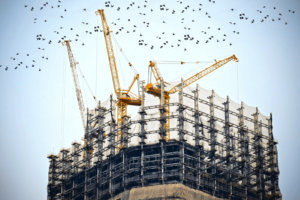 The financial crisis of 2007-2008, also known as the global financial crisis and the 2008 financial crisis, is considered by many economists to have been the worst financial crisis since the Great Depression of the 1930s.
Since then and because of the losses, title insurance underwriters tightened their guidelines when working with residential properties to prevent further loss.
During the time of the financial crisis, title insurance underwriters often suffered loss due to mechanic's lien claims.  A mechanic's lien is a security interest in the title to property for the benefit of those who have supplied labor or materials that improve the property. The lien exists for both real property and personal property. The claim is issued when the work performed was not paid for.
The lien gives the debt holder the right to the property until the debt is paid in full and the property.  This could be an expensive situation for new homeowners, so it is important to ensure a property is lien-free before purchasing a home. This can be confirmed with a lien waiver or a paid receipt for any work completed on the property. A lien waiver is a document issued by the service provider that states they have received payment and waive the right to issue a lien against the property in the future.
Title First Agency will protect all property buyers by providing a clear title of the property. If there is a lien, the title won't be clear and we will coordinate the activity and documentation from the participants and pull each piece together, including paid receipt of any improvements or repairs to the property.
If you're planning to purchase a home, make sure you know the full status of the property and any lien claims.  Buying a home may be the single, largest financial purchase in your life and can signify a much-anticipated milestone. That's why Title First offers a host of resources to help you understand this important personal transaction.