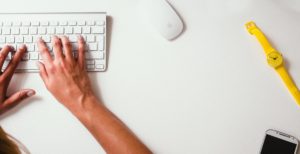 Homebuyers used to open up their newspaper and look for properties for sale. Now, using social media platforms are an absolute must.
Instagram: Agents have the ability to generate leads, sales, and referrals from Instagram. Believed to be the perfect social media platform to showcase a property. There are over 700 million active users who like photos about 4.2 billion times per month. Predominantly accessed on a mobile phone enables the user to be engaged virtually anywhere, all day long, plus it's user-friendly.  Using the right hashtags is also very important, as people use them to search for a particular topic on Instagram.
Twitter:  Another easy platform to use not only on a desktop computer but on a smartphone. Realtors can not only share their listings but other content, such as links to advice articles, news and anything that has to do with real estate (moving, adding value, advice, renovation and the location). It's a good place to get into conversations with other Twitter users to make connections in the community.  As with Instagram, using the right hashtags is important, as people use them to search for a particular topic on Twitter.
Facebook:  More than 2 billion users worldwide and easy to set up an account. Post on a variety of topics – there is no need to only post photos. Do something different every day. Only post a "sales" post once every few days. Provide value to the person scrolling by. Every day, Realtors can connect with prospective home buyers and foster business relationships with peers. Most of all maintain these relationships by commenting on other pages, liking other pages' posts, and never use an auto-scheduler to post on your behalf. Be authentic.