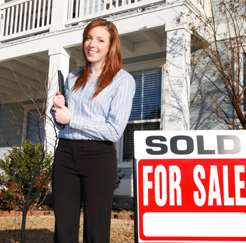 The millennial generation has emerged as a dominant force in the housing market. They are looking for homes that are turnkey with very little work needed.  Forbes listed this group to be the top 10 real estate trends to watch out for in 2018. What are they looking for?
Green Home – Millennials want to do their part to conserve natural resources.  Recent studies have found that they are the most willing to pay extra for an energy efficient home. These homes will be designed to conserve energy, water, and gas and have the smallest impact on the environment. Features might include double hung windows, efficient air and heating systems, low-flow toilets, even bamboo flooring.
Tiny Home – Millennials prefer experiences over "things" and don't want a lot of maintenance.  They are learning to live within their means and to pay off school loans by adapting to a pared-down lifestyle. Living a minimalistic lifestyle will reduce their carbon footprint, and lessen the amount of useless junk that so many other generations hold on to.
Three Bedroom Home – This and two bathrooms is the most preferred, and 1,000 square feet is the minimum. They want a home in the suburbs that will accommodate a family if they are married with thoughts of a future within a safe neighborhood and good schools. They want privacy, fenced smaller low maintenance yards and trees.
Investment Home – Millennials are looking for homes they can buy and rent out to generate income.  Flipping homes after renovating is another motivation. These homes may need repair but are in the best neighborhoods. They believe that investing in real estate is less risk, has tax benefits and has the potential for higher returns than the stock market.
Where are they buying homes? Past generations were taught to go where the jobs were regardless of the quality of life to be found in any given city. Millennials want to live in places they love, expecting employers will find them there.
How are they finding their homes? 91 percent use online resources to start the housing search, and 70 percent will then work with a traditional real estate agent.  Quality photos will be key to marketing a home.
Millennials are just starting to shape the housing market.  Their incomes will increase as they age and more change will come. The real estate industry needs to understand them, follow the trends, be innovative and proactive to convince them to buy a home.